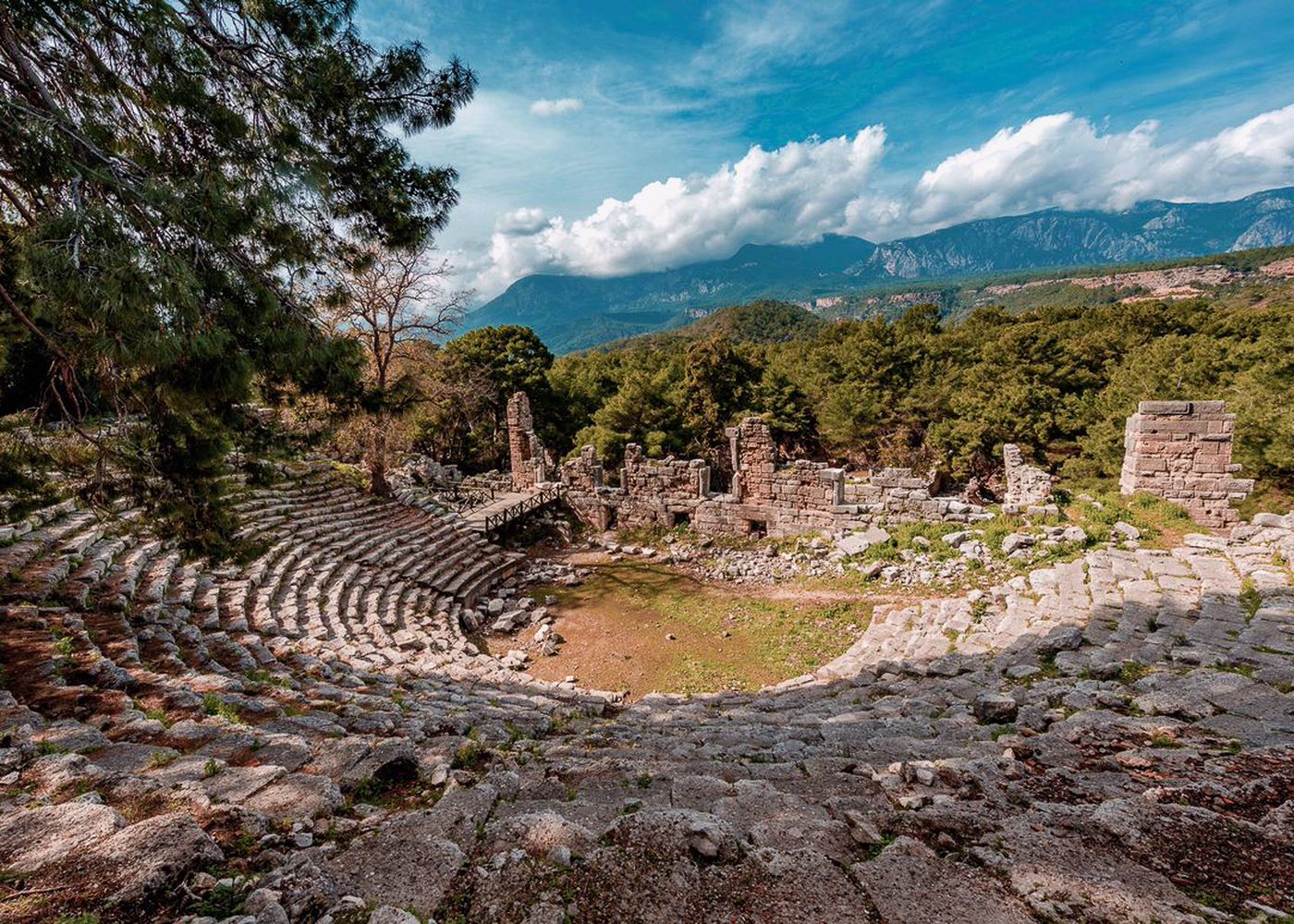 Ancient City of Phaselis
The ancient city of Phaselis is one of the most remarkable places in the region with its beaches and historical structure surrounded by forests. The excavations and landscaping carried out with the support of the Antalya Museum have made the visit very enjoyable. It is a great option for a holiday connected with history.
Ancient City of Olympos
Although there is no information about the date of foundation of the port city of Olympos in the Kumluca district, it is known that its name is mentioned on the Lycian Union coins minted in 167-168 BC. The ruins from the Roman-Byzantine and Hellenistic periods are buried in the greenery of Olympos. To the south of the river that runs through the middle of the city is a small Hellenistic and Roman theatre, which has suffered considerable damage. Another structure is the temple gate to the west of the river. A town hidden in the Olympos mountains, a quiet beach and many other beauties I can list are a must visit.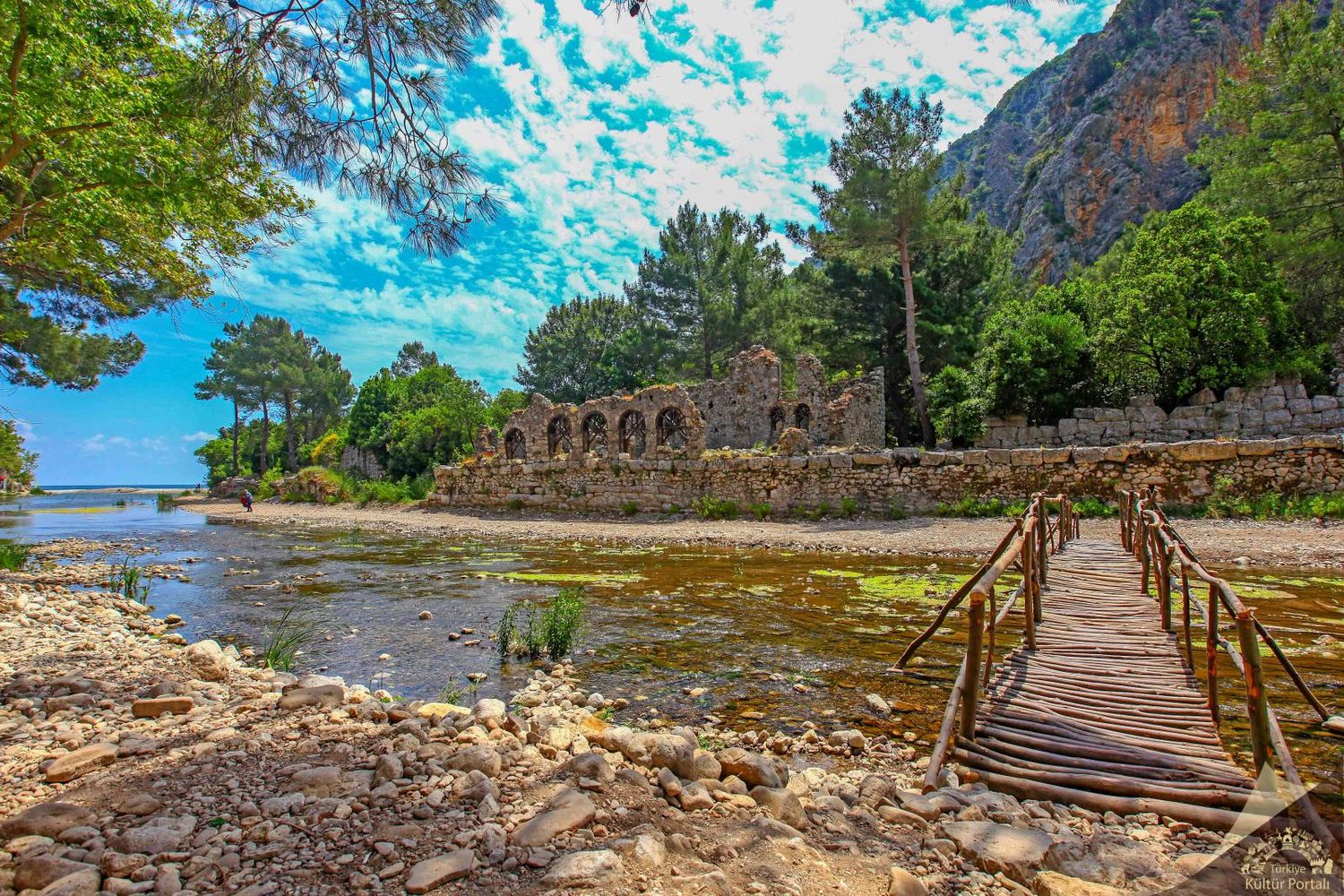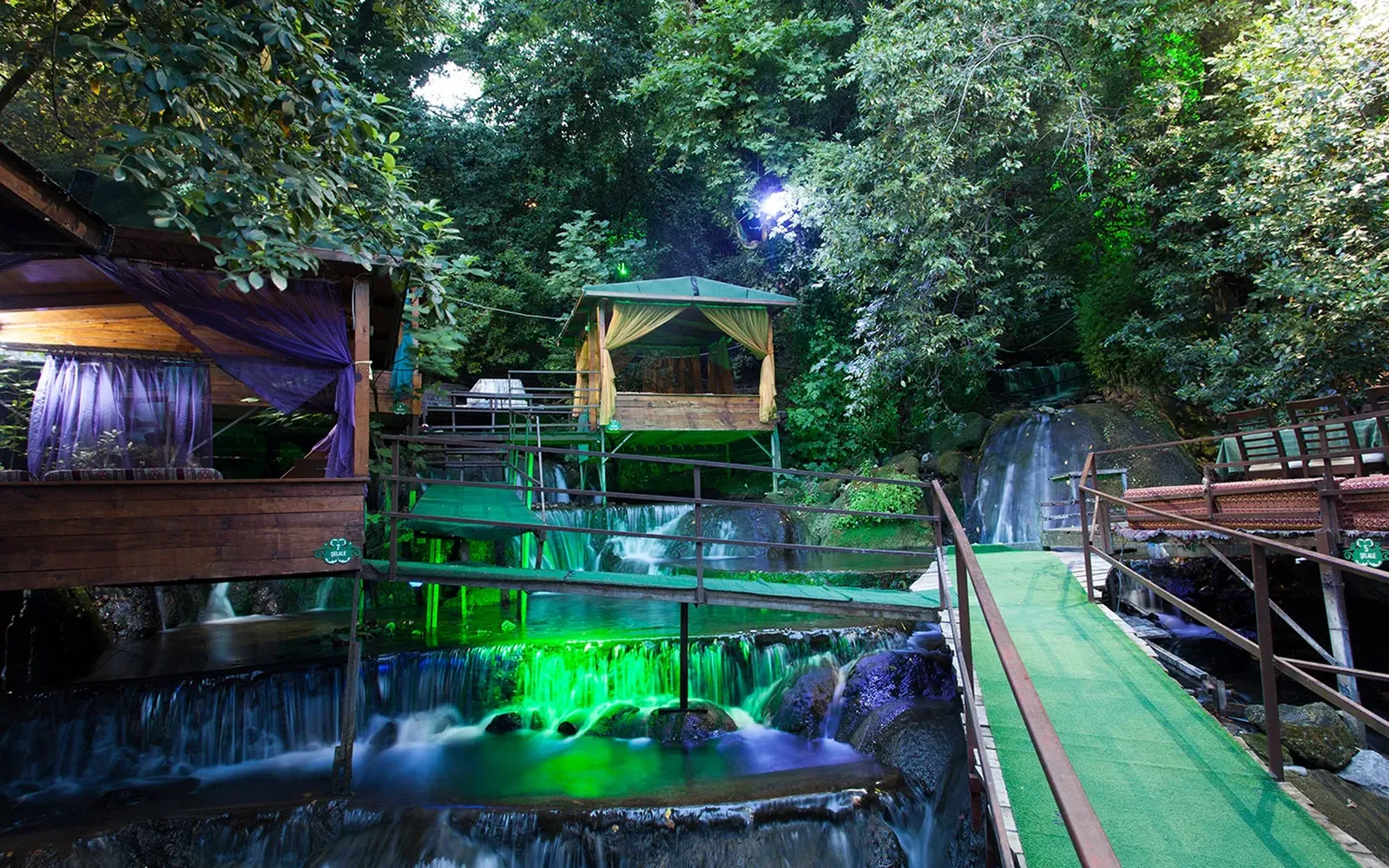 Ulupınar
Ulupınar is a village in the Kemer district of Antalya. It is located near Çıralı to Tekova. What makes this place so interesting are the facilities built along a stream flowing in lush green nature. When you turn off the main road towards Uludere, you come across many facilities built along the road by the stream. At these places you can have breakfast, taste the home-grown trout and spend a nice time in nature.
Olympos cable car
It is a great facility for those who want to hike on countless sightseeing and climbing routes, relax with sun, wind and delicious food or take breathtaking paragliding flights. You can start the day with the first red lights appearing on the sea horizon in the east at dawn, and end the day watching the sun's silent rays of light reflected between the mountain peaks in the west in the evening.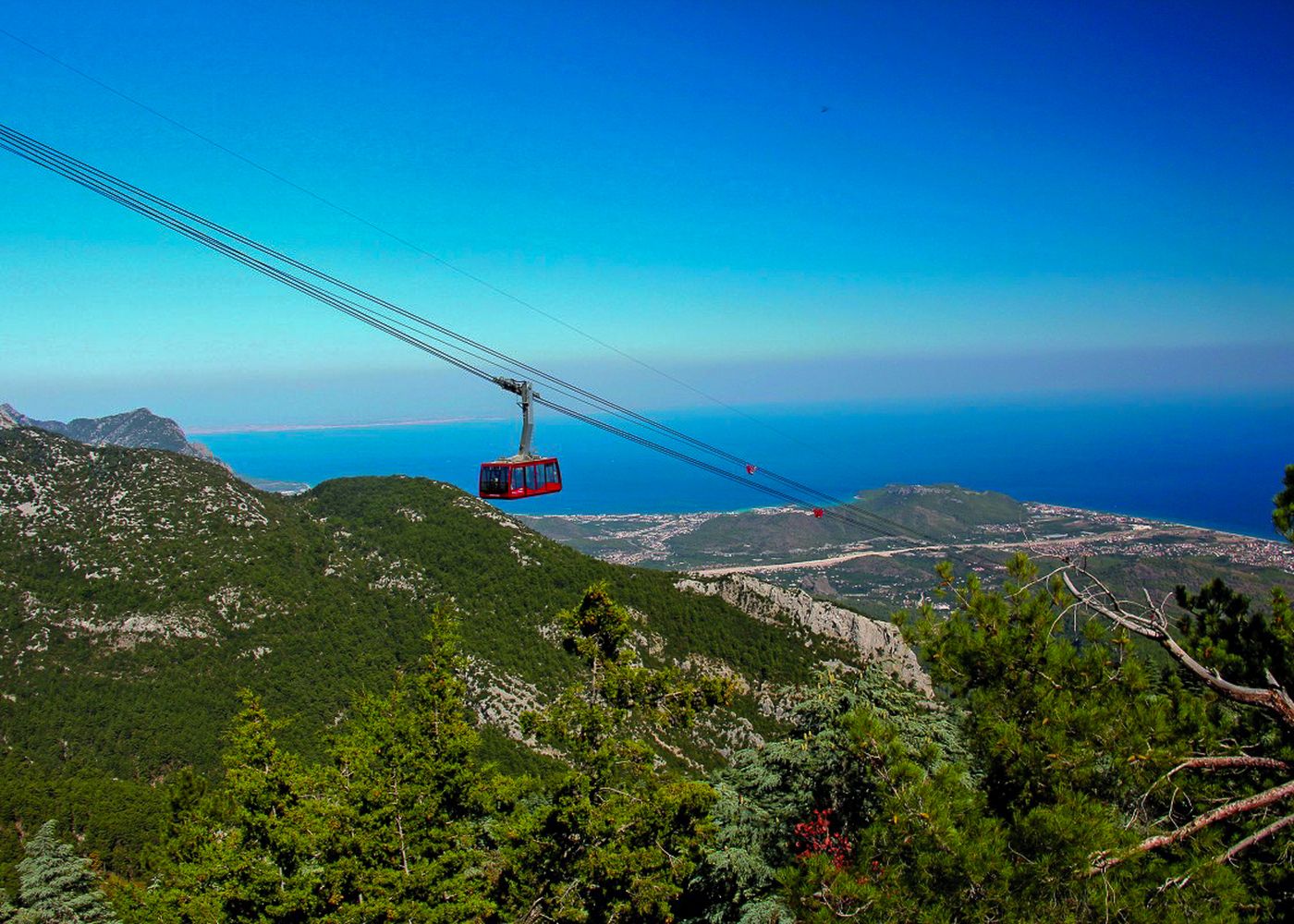 Göynük Gorge
Göynük Gorge, one of the most popular destinations in Kemer district, is a wonderful place for nature lovers with its beautiful nature, trees, waterfalls and ponds. The Göynük Gorge is located on the Lycian Way, which is named by various sources as one of the 10 best long-distance hiking routes in the world. This region is also the Beydağları Coast National Park.

To reach Göynük Gorge, if you are coming from Antalya side, after passing Beldibi, you have to turn right before entering Göynük and drive towards Beydağları parallel to Göynük Gorge. If you are coming from the Kemer side, you have to cross the bridge over the Göynük Gorge and reach the Göynük Gorge toll booths. Göynük Gorge is 36 km from Antalya, 13 km from Kemer and 4.5 km from Göynük.